Home » Headline, Latest News, Medium Raw
Share on Facebook
Medium Raw Official Trailer Online!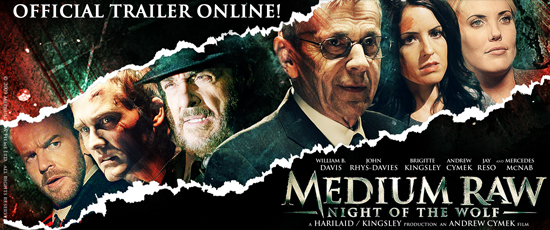 The Official Trailer to Defiant Empire and Black Walk's latest movie Medium Raw: Night of the Wolf is now online! Starring William B. Davis (X-Files), John Rhys-Davies (Lord of the Rings), Brigitte Kingsley (Dark Rising), Jay Reso (WWE superstar) and Mercedes McNab (Buffy The Vampire Slayer). Executive Producer Mihkel Harilaid. Produced by Brigitte Kingsley. Written & Directed by Andrew Cymek.
You can watch the trailer by visiting the official site at www.MediumRaw.com
Or on YouTube by clicking here.
More news to come.