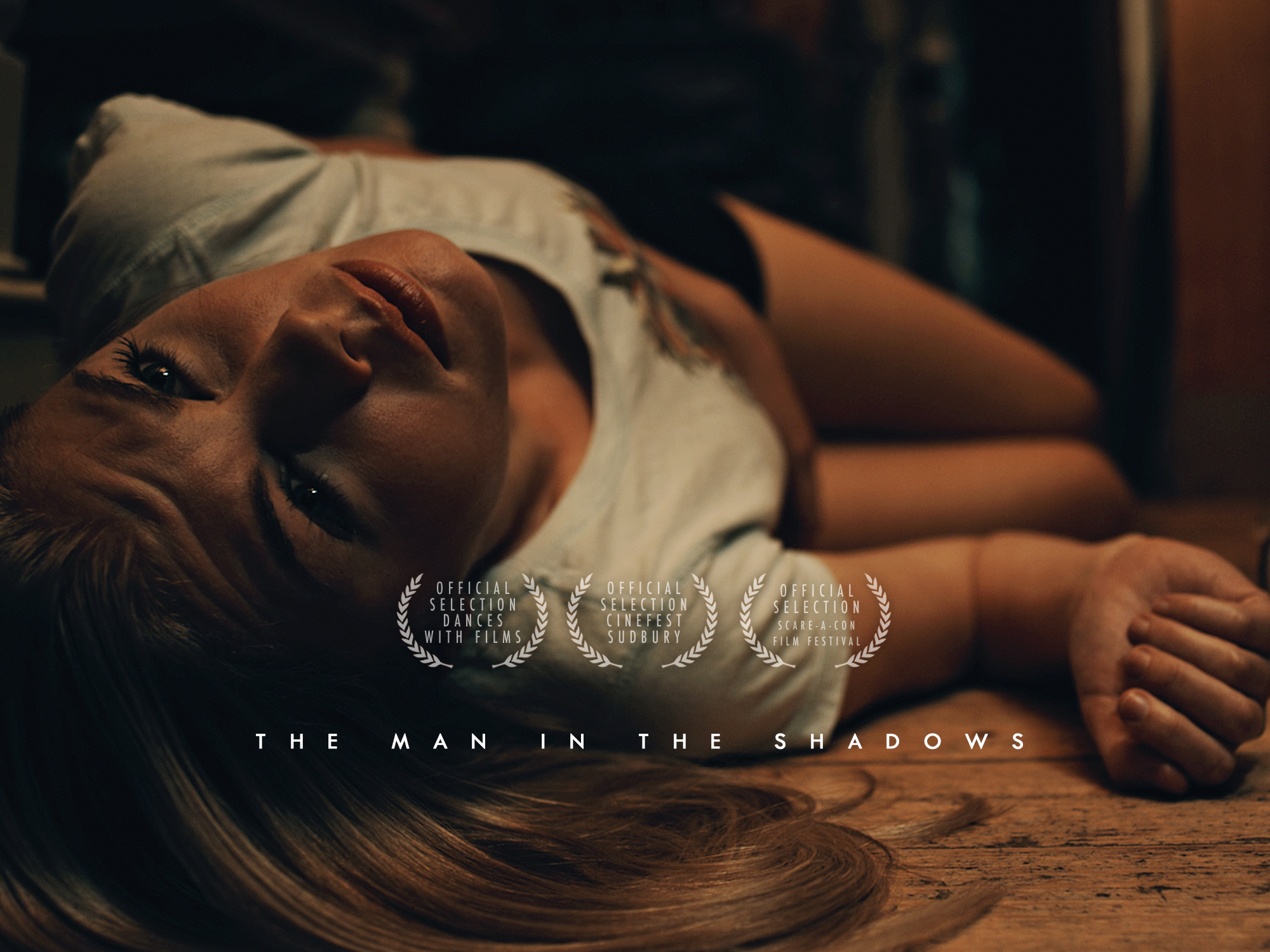 The Man In The Shadows (2015)
BUY TICKETS TO SOUTHERN ONTARIO PREMIERE:
Please contact Adam Tomlinson at adamwlu@hotmail.com to purchase your tickets.
Based on the experiences of the screenwriter and millions of people around the world, a newlywed photographer is stalked by a dark man in a brimmed hat who followers her from her nightmares into reality. Sanity slipping, she meets a mysterious man claiming to know the shocking secrets of the Hat Man.
Title: The Man in the Shadows
Type: Feature Film
Genre: Psychological Thriller
Length: 85 mins.
Written by: Adam Tomlinson
Directed by: Joshua Fraiman
Produced by: Adam Tomlinson, Andrew Cymek, Tasso Lakas, Brigitte Kingsley
Release Dates:
Canadian DVD / Bluray Release date: April 16th, 2016
Canadian / US Digital Release date: April 19th, 2016
Available Territories:
Please contact Brigitte Kingsley for sales and acquisitions at bkc@goodsoldierfilms.com