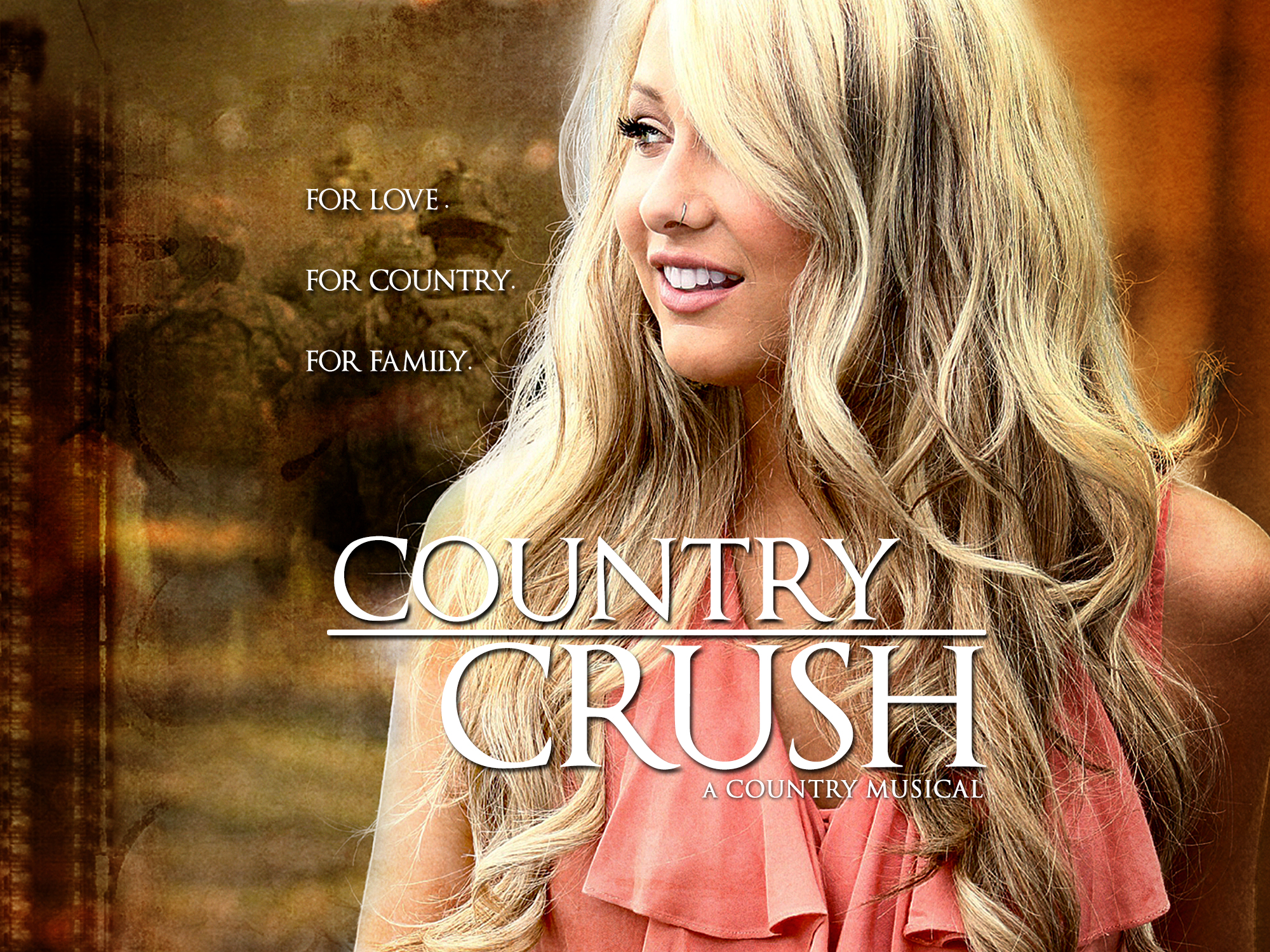 Country Crush (2016)
Aspiring singer Nancy Taylor (Madeline Merlo) falls in love with good natured country boy Charlie Bishop (Munro Chambers) in this charming country musical which also stars Jana Kramer and Sophie Tweed-Simmons.
When city girl and aspiring singer Nancy Taylor's car breaks down on the way to a cottage party, good-hearted country boy Charlie comes to her rescue.  Sparks fly and a promising romance begins.  But will their relationship be cut short when Nancy needs to choose between following her opportunistic music producer or following her heart?
Title:   Country Crush
Type:   Feature Film
Genre: Country Musical
Length: 100 mins.
Cast:
Jana Kramer
Madeline Merlo
Munro Chambers
Sophie Tweed Simmons
Kevin McGarry
Jacob Blair
Written & Directed by:   Andrew Cymek
With Music by:   Marty Beecroft and Glenn Coulson
Produced by: Brigitte Kingsley
Producers: Nick Baillie, Robert Kingston
Exec. Producers:   Andrew Cymek, Brigitte Kingsley, Nick Baillie, Robert Kingston,
Marty Beecroft, Glenn Coulson, Jeffrey Engelen, Dylan Sidoo
Release dates:
CANADIAN THEATRICAL RELEASE: August 4th, 2016
Available Territories:
Please contact Brigitte Kingsley for sales and acquisitions at bkc@goodsoldierfilms.com